Information and Communication Technology
Information and Communication Technology is the study and ethical practice of facilitating learning and improving performance by creating, using, and managing applicable technological processes and resources.
All public schools may participate in the following programs.
---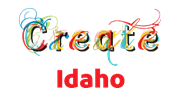 In 2016, the Idaho Department of Education and Adobe launched an innovative pilot program that offers Adobe Creative Cloud licenses to students and educators. As well, teachers and students have the ability to earn industry-standard Adobe Certified Associate (ACA) certifications. Idaho has taken the initiative as the only state in the union to begin this effort statewide. In essence, this had never been done before, and Idaho educators are thrilled to take part in this effort, which is called "Create Idaho."
In July 2016, the Idaho Department of Education identified 25 schools to lead this first-tier implementation based on the schools' success with the Microsoft Imagine Academy. Each of the schools had the opportunity to provide access to Adobe Creative Cloud to their students, both in the classroom and on their home machines. In addition, with the help of BrainBuffet, they integrated Adobe Creative Cloud tools into their respective curriculums and ultimately prepared students to take and pass an ACA Certification exam.
Today more than 170 schools are participating in the program.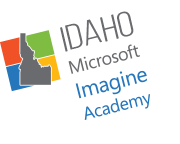 The Idaho The Idaho Microsoft Imagine Academy is a special project designed to provide 21st Century foundational technology job skills for Idaho students and citizens as well as and Certiport certifications proving competency in those skills. The program is available to all public schools in Idaho as an opt-in basis.
Academy courses offer a wide variety of free on-line information technology education in software programs such as Word and Excel for Office 2016 or 2019. The courses also offer instruction in Powerpoint, Sharepoint, OneNote, Access, Outlook and Office 365, plus more sophisticated technical courses that can make graduates IT job-ready in some cases.
For students in grades 7-12 looking to build a resume, certifications that demonstrate knowledge or mastery of those programs are looked upon favorably by many employers since they provide proof of skills attained.
---
Resource Files
Content Standards
Idaho Microsoft Academy
Frequently Asked Questions
Idaho Microsoft Academy
Training Resources
ISEE Portal Training
Idaho Microsoft Academy