English Language Proficiency Assessment
The Idaho English Learner (EL) Program assists school districts with federal and state requirements of English Language Learners (ELLs). This includes a statewide approach toward the ificatioification and screening of ELLs. Once a student has been identified as an EL, and is receiving support services, the administration of an annual assessment to monitor English language growth and abilities is federally required until they meet program exit criteria. Growth toward English language proficiency is now part of Idaho's state accountability plan.
Idaho is a WIDA Consortium member state; therefore, we administer the WIDA suite of assessments. Each assessment is explained below.
---
2019 Access 2.0 Testing Dates
10/22/18 - 11/16/18 - Test materials ordering available in AMS (completed by schools/districts)
10/22/18 - 11/16/18 - Load Pre-ID File into AMS
1/2/19 - 3/8/19 - WIDA AMS test setup available for test sessions
1/15/19 - Districts receive test materials (On)
1/28/19 - 3/8/19 - Test Window
1/15/19 - 3/1/19 - Additional test materials ordering window in AMS
3/15/19 - Deadline for shipping completed test materials to DRC
4/1/19 - 4/5/19 - Pre-reporting data validation – LEAs in AMS
5/21/19 - Districts receive reports – Printed and online
6/17/19 - Data available to State
For further state specific guidance and resources refer to the Idaho WIDA Consortium
---
HIGHLIGHTS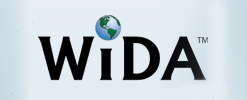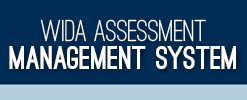 Resource Files
Score Reports
ACCESS score reports are placed in the WIDA AMS site and require log-in credentials and related permissions to view.
WIDA Screener
WIDA ACCESS 2.0
Frequently Asked Questions
General Information
WIDA ACCESS Screener
WIDA ACCESS ALT
Training Resources
W-APT Training
To log into any training, please visit WIDA site, Assessment Tab, Preparation & Training – Live link to webinars are in right hand column under "Free Webinars"
For contacts refer to the Contact Details in the page level navigation menu bar.
WIDA Access 2.0
Resource Links
State Department of Education Links
WIDA Screener
WIDA Access 2.0