2017 Holiday Card Contest
A joyful, wintry watercolor by Marsing Middle School student Drew Hanley will grace this year's holiday cards from the Idaho State Department of Education.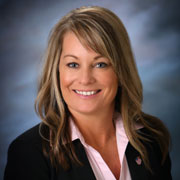 Sherri Ybarra
Superintendent of Public Instruction
I am humbled and honored to serve Idahoans as Superintendent of Public Instruction. Education has always been my focus and passion. With nearly 20 years of experience in all phases of education — from classroom teacher, to principal, and at the administrative level, I am keenly aware of the challenges facing educating our youth today.
We must work to make our students' lives better. Let's build upon success. Let's build upon Idaho's excellent schools, and renew our long standing commitment to helping schools and students flourish. …
---