The Idaho Driver Education program is dedicated to providing our students with the tools and skills necessary to become safer drivers. This is accomplished by hiring highly qualified professional educators as instructors and using standards-based proven curriculum. The primary purpose of driver education is to provide beginning drivers with a foundation to become competent and responsible users of the highway transportation system. This foundation is designed to help new drivers continue to improve with experience.
---
To enroll in Driver Education first choose a program. State law requires you to have 30 hours of class and 12 hours of in car instruction. All students, 14 1/2 – 21 years of age, living in a public school district that offers driver education, are eligible to enroll whether they attend a public school, charter school, private school, or are home schooled (Idaho Code §33-1703).
Public School Program
Register through the High School in your area by calling the high school or visit the school website.
Contact the local High School IDLA Coordinator to register for online class.
Sign up with the High School Driver education program for behind the wheel lessons. Private companies can also provide your student with behind the wheel lessons.
If you are eligible for Driver Education, you must:
1. Contact your local high school to enroll in either a traditional or online program.
2. Purchase a driver education permit at the Department of Motor Vehicles (DMV). The permit must be purchased before the student participates in any instruction. You will need these documents to purchase a permit:
Birth Certificate
Social Security Card
Proof of Residency
Picture Identification
Verification of Compliance Form

Retrieve from your high school administrative office
Document must be dated within 90 days of permit purchase
3. Complete 30 hours of classroom instruction or work time, 6 hours of behind the wheel instruction, and 6 hours of active back seat observation (ID Code §33-1702(2)).
Once you've completed Driver Education:
1. Students under 17 must complete the supervised driving period of six months, accumulating at least 40 hours of daylight driving and 10 hours of night-time driving.
2. After the supervising driving period is completed, students must take and pass a short written test at the local DMV and a skills test from a third party skills tester.
---
Important:
For questions, concerns, or information regarding private driving schools, please visit Private Driving Schools at the
Bureau of Occupational Licenses
.
---
Idaho Public Driver Education instructors are required by state law to complete eight (8) hours of relevant professional development training every year. Professional development hours will be accepted if for the purpose of enhancing instructional knowledge and skills in support of teaching best practices related to drive education. Five regional workshops each year are provided for instructors to obtain/maintain these hours. Every three years a two (2) day state conference will be conducted.
Idaho State Statute requires all students 16 years of age and younger to complete and pass a certified driver education course consisting of 30 hours of classroom instruction, 6 hours of behind the wheel instruction, and 6 hours of in-car observation with an instructor (Idaho Code §33-1702).
All out of state transfers need to be approved by the State driver education program director at the Idaho State Department of Education.
Documents Required to Complete Transfer
Out of state permit

Full legal name
Date of birth
Permit Number
Issue date of Permit

Certification of driver education course(s) taken

Providers name of driver education course
Number of hours completed
How the class was delivered (classroom/on-line)
Completion dates of all courses taken

Parent name and contact information
High School attending in Idaho
Instructions for Completion
Locate a program (instructor) to complete your driver education.  This can be a private company or a program at your local high school.  
When you have confirmation of an instructor you will need to go to the Department of Motor Vehicles (DMV) and purchase an Idaho permit.
The permit will be sent to the driver education instructor.
After you complete your required hours of driver education the instructor will give you the permit.
You will then need to complete a minimum of 6 months of driving with a licensed adult over 21 in the vehicle with you at all times.
After 6 months you can go test for your regular driver license.
What you will need to take to the DMV to purchase a permit
Birth Certificate
Social Security Card
A legal parent/guardian
Parent/guardian ID or Driver license
Proof of Idaho residency
Verification of Compliance (VOC) from your High School (Idaho Code §49-303A)
Home School students will not need a VOC (Obtain paperwork from DMV)
The name of the school you will be taking the driver education
What you will need to do after completing the driver education course
Contact the State program director with your course completion date
Finish all Parent Supervised Driving Time if applicable.
Upon completion of course and Parent Supervised Driving Time
Go to the DMV to take your written test
Sign up for a road skills test
If you pass your written exam and road skills test you will obtain your Idaho Driver License.
---
HIGHLIGHTS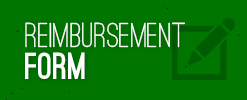 Resource Files
General Information
Getting Started
Instructors
Out-of-State Transfers
Frequently Asked Questions
Getting Started
Instructors
A complete resource of information for Driver Education instructors can be found in the Operating Procedures handbook.
Out-of-State-Transfer
Training Resources
2019 Continuing Education Workshops for current Driver Education Instructor
EDDR50000 2019
Cost: $60
Duration: 1 day
Credits: 1

Courses to become a Driver Education Instructor
Cost: $440
Duration: 12 weeks
Classroom: On-line
Credits: 4
Call NNU at (208) 467-8439 to register!
---
Alternative Options for Professional Development
Training Videos
Resource Links
General Links
Getting Started
Instructors