The Idaho Driver Education program is dedicated to providing our students with the tools and skills necessary to become safer drivers. This is accomplished by hiring highly qualified professional educators as instructors and using standards-based proven curriculum. The primary purpose of driver education is to provide beginning drivers with a foundation to become competent and responsible users of the highway transportation system. This foundation is designed to help new drivers continue to improve with experience.
---
---
HIGHLIGHTS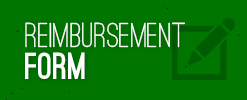 Resource Files
General Information
Getting Started
Instructors
Out-of-State Transfers
Frequently Asked Questions
Getting Started
Instructors
A complete resource of information for Driver Education instructors can be found in the Operating Procedures handbook.
Out-of-State-Transfer
Training Resources
2019 Continuing Education Workshops for current Driver Education Instructor
EDDR50000 2019
Cost: $60
Duration: 1 day
Credits: 1
Courses to become a Driver Education Instructor
Cost: $440
Duration: 12 weeks
Classroom: On-line
Credits: 4
Call NNU at (208) 467-8439 to register!
---
Alternative Options for Professional Development
Training Videos
Resource Links
General Links
Getting Started
Instructors