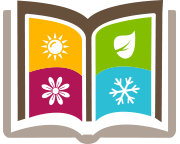 All Idaho students have the right to an education that ensures they are college and career ready when they step out into today's world.
Mastery-based education gives students the chance to use meaningful content in ways that encourage deeper levels of learning so they acquire the knowledge, skills, and dispositions essential for success in the 21st century. When students demonstrate that they are proficient under rigorous expectations, they take greater ownership and responsibility for learning. This helps educators and students eliminate false assumptions about learning that is associated with points, percentages, and grades.
H 110, passed by the Idaho Legislature during the 2015 session, directed the Idaho State Department of Education (SDE) to move Idaho towards a mastery-based education model. This model will move students away from the current time-based system to a mastery-based system to allow for a more personalized and differentiated learning experience. Mastery Education (ME) requires focus on explicit, measurable, transferable learning objectives that will empower students and prepare them for the 21st Century.  (Idaho Code §33-1632)
In response to H 110, the following activities are in progress for the initial move to a mastery education system:

Conduct a statewide awareness campaign to promote understanding and interest in mastery-based education for teachers, administrators, parents, students, business leaders and policymakers.
Establish a committee of educators to identify roadblocks and possible solutions in implementing mastery education and develop recommendations for the incubator process.
Facilitate the planning and development of an incubator process and assess of local education agencies (LEAs) to identify the initial cohort of up to 20 LEAs that make up the Idaho Mastery Education Network (IMEN), to serve as incubators in fiscal year 2017.
---
Mastery Education ensures all students have access to a learner-centered experience where
student success is the only option.
---
Resource Files
General Information
Application
Committee Notes
Frequently Asked Questions
General Questions
Training Resources
General Training
Resource Links
General Links
Listed below are examples of other states that have implemented Mastery Education.